About us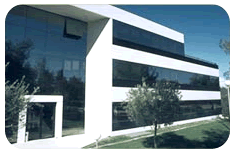 Have the experts on your side! Encryption software, whole disk encryption, telephone encryption and internet security.

Company

SecurStar is a German computer security company founded by Wilfried Hafner in 2001. SecurStar was developed from the merger of ScramDisk Inc., Software Professionals Ltd., and Telstar Industries.

SecurStar was primarily established owing to the special security needs of telephone companies such as Global Telecom, manufacturing industries such as Centurion Technologies, and state defense departments of several countries.

With this merger, SecurStar evolved into a leading IT-security company known for developing some of the best encryption software in the industry.

Our major business activities are:
Development and production of cryptographic software/hardware for telephone and whole disk encryption.
Research and manufacturing of new IT-security systems (software and hardware based).
Consultancy in the field of data security.
Computer and network security.
Programming services.

Philosophy

Our primary business is to develop new technologies to make computer/Internet security more user-friendly, flexible and secure.

Services
SecurStar`s core business is the development of new security technologies for military use, as well as the production of military-strength encryption software and hardware.
SecurStar manufactures a wide range of electronic and telecommunications equipment for GPS and mobile telephony services.
SecurStar offers consultancy in all computer related fields, with emphasis on data security and database encryption. We provide system analysis of modem and network connectivity (PABX extensions, x.25, Internet) with detailed reports on the security status of the client. We develop customised security concepts, modify security systems, and develop complete solutions tailored to the specific requirements of the individual client.

Team
SecurStar`s team is consists of well known security experts as well as famous former hackers. This mixture of former hackers and security experts lends to our company that in-depth knowledge and advantage over our competitors. To our core team, we count the well-known telecommunication security expert Mr. Wilfried Hafner, the programming genius and security guru Mr. Shaun Hollingworth as well as other well-regarded consultants and security technologists such as Dr. Manfred Hafner…. With impressive credentials and a great depth and variety of experience, our founders, technology and management teams represent a virtual Who's Who of the information security industry. You could not ask for a better team to protect your systems and data.

Wilfried HAFNER
Co-Founder