DriveCrypt Plus Pack Enterprise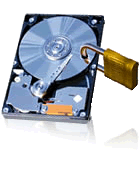 Enterprises continue to be challenged with threats compromising data, and intellectual property. Laptops are lost or stolen on a daily basis and often have little or no security to prevent data loss or theft of valuable customer information or intellectual property. Organizations are working to implement cost effective data loss prevention (DLP) programs and are turning to SecurStar to meet these needs. With 5 Million users worldwide and growing, we welcome you to consider SecurStar to help protect and secure your organization's data.
DriveCrypt Plus Pack Enterprise

Full disk encryption (encrypts 100% of the computer including the operating system)
Pre-Boot authentication
Import users and machine from active directory
Web-based management console that centrally manages users/machines
Clients can even be managed over the wider internet
Strong 256-Bit-AES encryption
USB-token authentication at the pre-boot-level

Price: please ask

Supported operating systems:
32 and 64 bit Windows:
XP / Vista
Win 7 / Win 8.x/ Win 10 / Win 11
Server (2003/2008/2012)


Screenshots: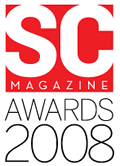 Proven Security

Full Disk Encryption/Advanced Encryption Standard (AES-256 Bit)
DCPP Enterprise uses AES 256 Bit encryption as the default standard for whole disk or full disk encryption (FDE). It provides fast and reliable performance ensuring data security and integrity. AES is the approved NIST standard adopted by the U.S. government and is FIPS 197 certified providing military grade protection.

Pre-boot Authentication (PBA)
Pre-boot authentication provides unparalleled security and helps mitigate threats from sophisticated attacks which may take advantage or have dependencies on Microsoft Windows services. PBA requires a user successfully authenticates before Microsoft Windows is permitted to start. In addition no other services are available such as the network or usb connections until a user has successfully authenticated at the Pre-boot login. 3 failed attempts results in the machine halting and a hard reset is required. PBA provides strong protection against attacks targeting the file system, and operating system.


Strong 256 bit AES encryption
DriveCrypt Plus Pack Enterprise Edition increases the protection of your data by a strong and tested encryption algorithm (AES 256 bit). Only authorized users have access to your computer. AES 256 bit is an approved symmetric encryption algorithm that is used by U.S. Government organizations (and others) to protect sensitive data.


Strong Authentication Policy
DriveCrypt Plus Pack Enterprise allows administrators to enforce strong authentication via custom-defined password policies, admin defined password restrictions and supports smartcards (PKCS #11) for two-factor authentication.
DriveCrypt Plus Pack Enterprise - Main features
1. Centralized Management Console
DriveCrypt Plus Pack Enterprise provides centralized management and reporting. Authentication and configuration polices are controlled through the intuitive application interface and provides granular control of the encryption environment.
2. Remote Installation
DriveCrypt Plus Pack Enterprise provides an integrated remote installation utility or can work in conjunction with existing remote deployment applications.
3. On Demand Encryption & Decryption
DriveCrypt Plus Pack Enterprise allows administrators to encrypt and decrypt machines by group or individually. Drive status is clearly displayed for an "at-a-glance" perspective and is also detailed in the reports section.
4. Offline Password Recovery
DriveCrypt Plus Pack Enterprise provides offline password recovery. In the event a user forgets his or her password or is not able to successfully authenticate, an administrator controlled recovery code can be generated and used. The client machine does not have to be connected to the local area network (LAN) or have a direct connection with the console for password recovery. The information can be shared over the phone or another medium. The user is then forced to change their password after successfully authenticating with the recovery code.
5. Centralized Reporting
DCPP Enterprise offers centralized reporting. Reports are valuable in providing a snapshot or detailed information on the current encryption environment for administrators and auditors. Information such as drive status, assigned users, and login status can be easily obtained. Reports can also be exported in standard formats.
6. Full Disk Encryption (FDE)
DriveCrypt Plus Pack Enterprise Edition provides full disk encryption offering end users the best in transparency for comprehensive data protection. After successful pre-boot authentication (PBA), the machine is decrypted "on-the-fly" and the user is presented their normal operating environment. SecurStar's proprietary technology ensures fast boot times, and reliability.
7. No impact on updates, patches and back-up processes.
DriveCrypt Plus Pack Enterprise Edition standardizes using full disk encryption, and after a user successfully authenticates, the machine is booted to the normal operating environment. Subsequently the machine can be updated, patched and back-up processes initiated with no interruption from DCPP Enterprise.
8. Single Sign On (SSO)
DriveCrypt Plus Pack Enterprise Edition supports single sign-on (SSO) and is managed via the management console. When SSO is enabled and after a user successfully authenticates to Microsoft Windows from a DCPP client machine, the user account will be set for SSO. Upon the next successful pre-boot authentication and log on to Microsoft Windows, the SSO enabled user will be automatically logged on to the local system or domain. All windows policies such as password resets, and expired passwords still apply and the user will be presented the windows prompt for changes or input.